HEY, I'M EVÓRA!
I'm a trend setter, an adventurer, a coffee lover and a photographer! I love experiments and personal projects. Finding new perspectives and breathing in new life into old boring scenes is what inspires and gets me excited! If you call yourself a creative, proudly wear that title, be memorable, inspire others and always be ahead of the crowd! Be Evóra!
ECO WEDDINGS
Step by step guide to an environmentally friendly wedding
Expert advice from
In this blog I provide you with top tips for the best eco wedding. Well done! If you are reading this, it means you are ready to do your bit. Even if you aren't planning a full on eco-wedding you can still help the environment by doing a few of the following. So, let's get started! In addition, create a group on facebook to keep guests up to date!
Guests
Firstly, Less guests means less waste, so start by crossing anyone off your guest list who you aren't close with and who you don't actually want at your wedding. Then, you'll save a lot of money and couples who enjoy their weddings the most are often those who only invite their true loved ones.
Eco friendly gifts
Secondly, give your guests handmade soaps, edible treats, seeds or potted plants as gifts. Or, alternatively you could ask your guests for donations to your favourite charity and if you have a gift list then make one with an ethical supplier!
Paper
Thirdly, save paper by making DIY invitations out of recycled materials or even better create e-invites! So many trees are cut down as the result of our never ending thirst for paper. If you really must purchase invitations, then buy them from an ethical supplier, find ones made out of plantable paper with seeds in! However, an app to forward guests the wedding itinerary and seating plan would be the most environmentally friendly.
Travel
Because I'm a wedding celebrant in Spain, I know how popular wedding destinations are. So, if you do decide to marry abroad look for a destination that will require the least amount of traveling and flight connections. Moreover, hire coaches and buses for your guests and book hotels and venues that are within walking distance of your venue. If you marry abroad or have your honeymoon abroad then try and seek out sustainable tourism. Click here for my guide to getting married in Spain.
Venue
Then, opt for an outdoor wedding or venue with lots of natural light, because having a daytime wedding means subsequently saving on electricity. Look for a venue that is already beautiful, then you will need less décor.  Furthermore, have your wedding ceremony and reception at the same location to cut down on travelling. Consider hiring a wedding celebrant, who can create a personalised ceremony for you and marry you at any venue or outdoor area.
Catering
Investigate the caterers in your area, so you can find one that supports local farmers and uses local produce that is in season. Importantly, find a caterer that recycles and can donate the food wastage for compost and that has tableware you like for your wedding. Consider serving vegetarian/vegan meals, if you guests are big meat eaters they may not have tried good plant based meals before, so it could inspire them to cut down on their meat/dairy intake. Avoid and give your guests glasses with their names on, moreover skip the open bar. If guests pay for their own drinks, then there is likely to be half full glasses lying around (wastage) and you'll have more responsible drinkers too.
Flowers
Potted plants, dried flowers, seasonal flowers, local wild flowers or even better grow your own flowers! If you want to avoid flowers all together, then as I said earlier, try choosing a venue that is already beautiful, so it won't look underdressed without flowers.
Décor
Hire décor from companies that already have everything and get creative by using your favourite décor from home or borrow from friends. For instance, dream catchers, macramé, ribbons. Buy ethically produced decor or make your own that you can give to your guests as presents or use again for future parties or at home. For example, collect mason jars and use them to put your flowers, candles or gifts in. In addition, use organic candlelight if you are having an evening wedding and solar lights if your wedding is outdoors. Above all, avoid glitter, balloons, floating lanterns and paper confetti.
Your wedding look
LAST BUT 100% NOT LEAST!!!
The most ethical option when it comes to clothes is to go second hand/vintage, because there are so many beautiful already made clothes out there. For instance, for your wedding party, why not choose a colour scheme and hit the charity shops together, they may even already have a outfits at home that fit them perfectly. Alternatively, if you would prefer to buy an unworn outfit, then there are many ethical dressmakers to choose from. In addition, buy something that you will wear again, or a dress that you can dye another colour. Or borrow or rent your dresses!
Hair and makeup
If you want to get your hair and makeup done professionally, then find a hairdresser and makeup artist that specialises in cruelty free products that aren't tested on animals, and remember…less is more!
Rings
Finally, if you skip the engagement ring and just have one ring, then you will save money too. When you purchase your ring, you can look for a second hand/vintage ring. If you want a new one, then buy from an ethical supplier made with recycled metals. If you have your heart set on a diamond ring, then ensure the diamond is conflict free or look into purchasing a, "lab grown," diamond.
Featured Image: Ketch22 Photography
Welcome
Congratulations on your engagement!
Hi! I'm Sophie an expert at creating creative, bespoke and truly personalised Billingual Wedding Ceremonies in Spain that are all about you as a couple! I specialise in bilingual weddings, outdoor weddings and weddings with symbolic rituals.
I'm based in Southern Spain whether you would like a beach wedding at sunset with the breeze on your skin, an intimitate wedding in an authentic Spanish hacienda or a stylish, luxury hotel wedding I will listen carefully to your ideas and wishes and with creativity and passion craft you an unforgetable ceremony to start your forever!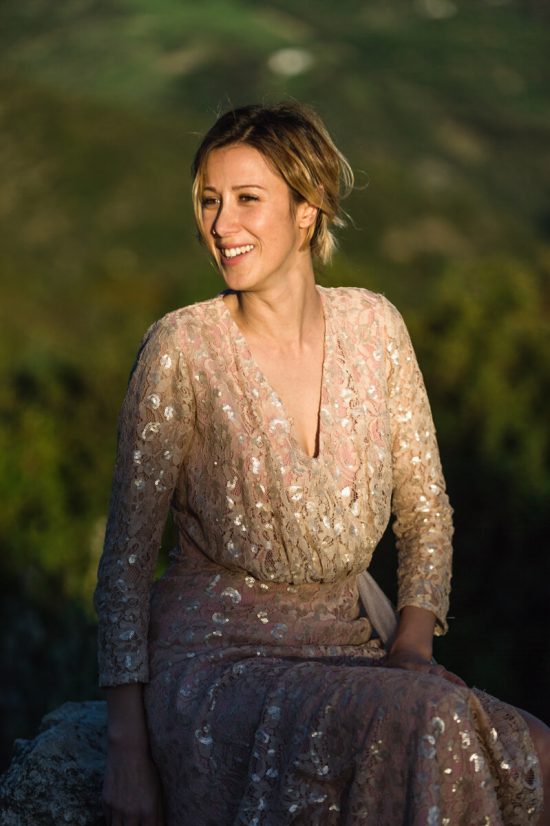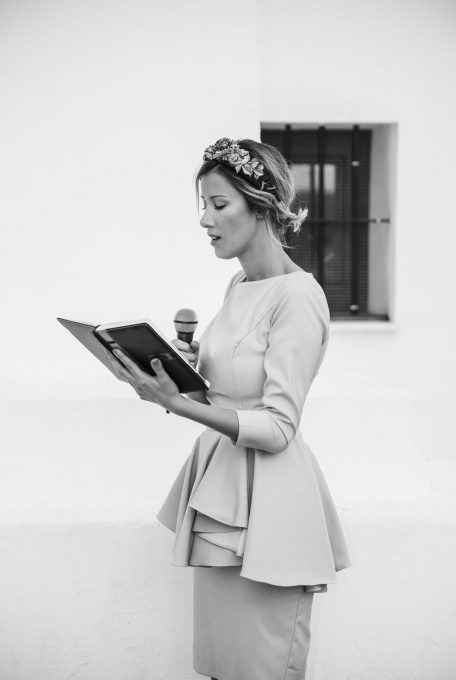 Booking & Availability
NOW BOOKING FOR 2021 & 2022!
If you are considering me for your day or would like to find out more about my work, then please get in touch as I would love to hear your plans!
MY STYLE & APPROACH
I like to craft each ceremony in an authentic, organic way and ensure that they are always beautifully presented, including the little details that will make your wedding so unique and personal to you.