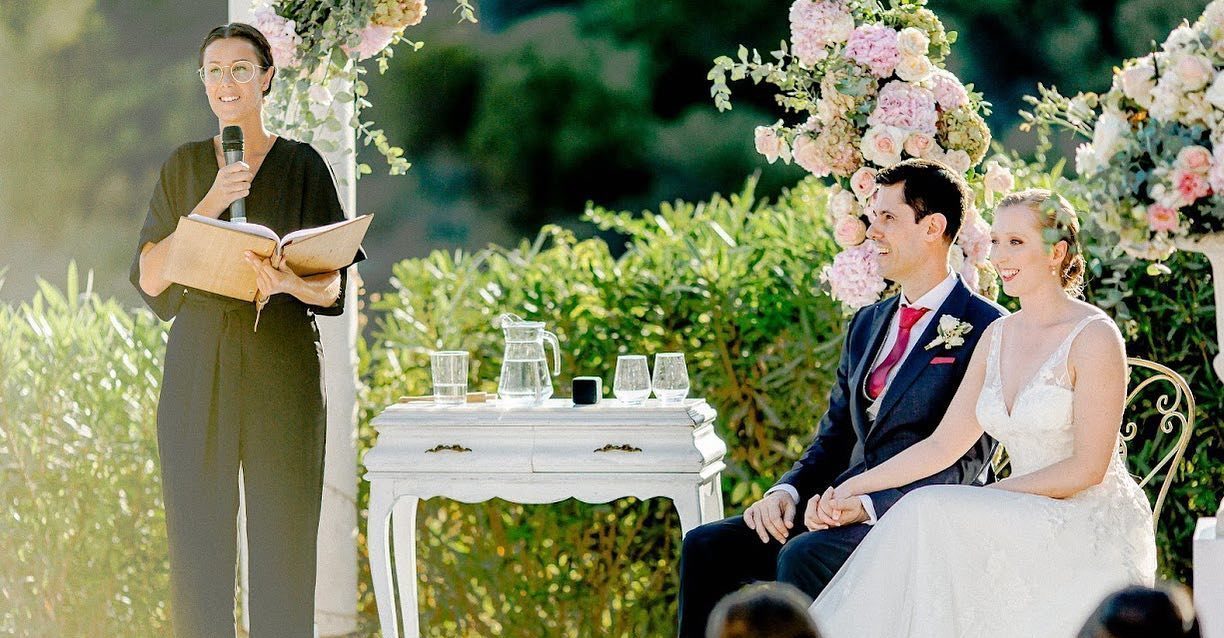 HEY, I'M EVÓRA!
I'm a trend setter, an adventurer, a coffee lover and a photographer! I love experiments and personal projects. Finding new perspectives and breathing in new life into old boring scenes is what inspires and gets me excited! If you call yourself a creative, proudly wear that title, be memorable, inspire others and always be ahead of the crowd! Be Evóra!
Welcome
Congratulations on your engagement!
Hi! I'm Sophie a celebrant in Spain and expert at crafting creative, bespoke and truly personalised bilingual wedding ceremonies in Spain that are all about you as a couple! My specialties are bilingual weddings, outdoor weddings and weddings with symbolic rituals.
A celebrant based in Southern Spain, whether you would like a beach wedding at sunset with the breeze on your skin, an intimate wedding in an authentic Spanish hacienda or a stylish, luxury hotel wedding, I will listen carefully to your ideas and wishes and with creativity and passion craft you an unforgettable ceremony to start your happy ever after!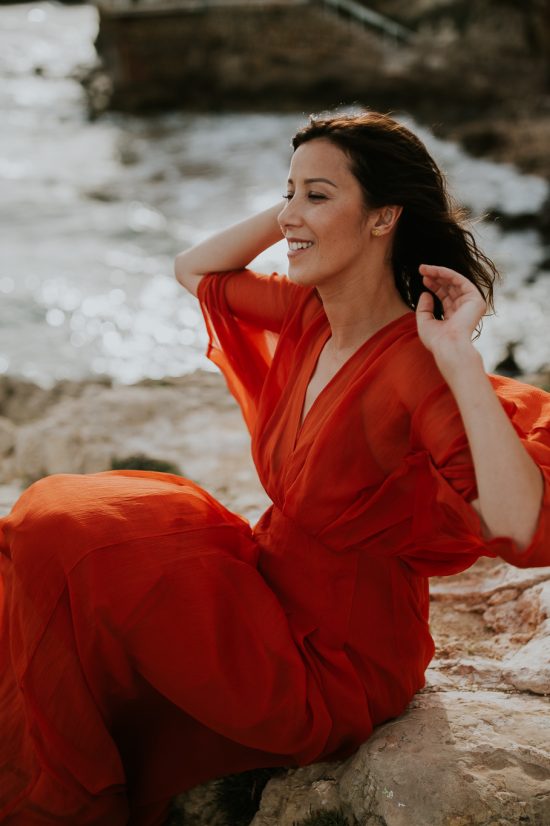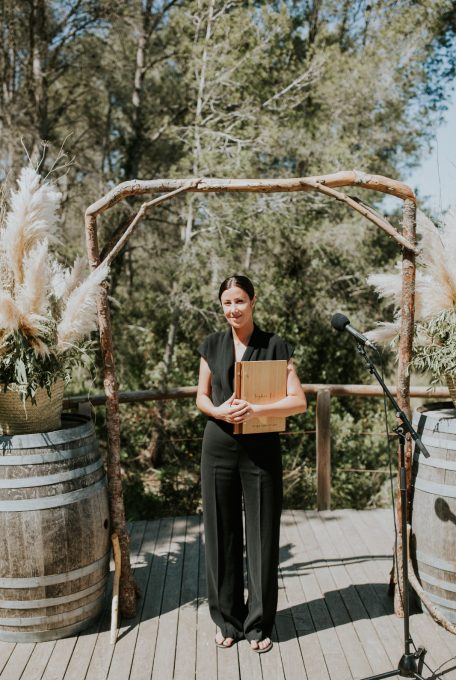 Annabel and Jesus Testimonial
We had a very moving and intimate experience because Sophie told our love story and in such a beautiful way, we recommend her for her kind nature and professionalism, highly recommended!
Frequently Asked Questions
QUESTION
What is a celebrant?
ANSWER
A celebrant is someone who officiates ceremonies to mark important events in your life. I offer wedding ceremonies, vow renewals, elopements and naming ceremonies.
QUESTION
Is a celebrant led wedding ceremony legally binding?
ANSWER
The legal part of your union will need to be carried out in a registrars office, you can do this before or after your wedding celebration in Spain.
QUESTION
Where can a celebrant led weddings be held?
ANSWER
Almost anywhere you want! On a mountain, on a beach, by a pool, at a hotel...
QUESTION
Where do you work?
ANSWER
I'm based in Cadiz but travel around Spain and internationally.
QUESTION
What languages can you perform your ceremonies in?
ANSWER
English, Spanish or both. I'm British but speak fluent Spanish having lived in Spain for more than half my life.
QUESTION
Should I be legally married before I have my celebrant led ceremony in Spain?
ANSWER
You don't have to be legally married, if you wish you can register your marriage with a registrar before or after your ceremony in your home country.
QUESTION
Do your ceremonies look "real"?
ANSWER
I can craft a ceremony that resembles a traditional wedding ceremony as much as you likeor you can opt for something alternative and different!
QUESTION
Do you do same sex weddings?
ANSWER
Absolutely, I work with any consenting adults who are in love!!
QUESTION
How far do you travel?
ANSWER
I'm based in Southern Spain but perform ceremonies around Spain and travel internationally
QUESTION
Will we meet you before the wedding?
ANSWER
If you are in my area we can meet up in person and if you are overseas we can video call as many times as you like up until the ceremony
QUESTION
Do you perform religious ceremonies?
ANSWER
I'm happy to incorporate any religious or cultural traditions into your ceremony!
QUESTION
Do you perform symbolic ceremonies
ANSWER
Yes! I specialise in symbolic rituals such as hand fasting, sand ceremonies etc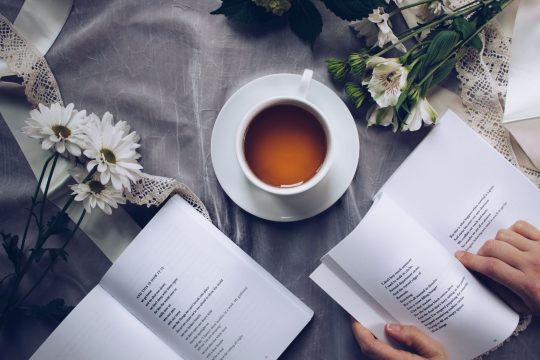 READINGS AND POEMS FOR YOUR CEREMONY
Downloadable tools for your wedding
Head over to My Shop now and get my collection of wedding readings and and find lots of other essential tools for your wedding ceremony.