HEY, I'M EVÓRA!
I'm a trend setter, an adventurer, a coffee lover and a photographer! I love experiments and personal projects. Finding new perspectives and breathing in new life into old boring scenes is what inspires and gets me excited! If you call yourself a creative, proudly wear that title, be memorable, inspire others and always be ahead of the crowd! Be Evóra!
Top tips
How to have a child friendly wedding
Written by
In this blogpost I share my top tips for a child friendly wedding. We've all seen struggling parents with their crying children at familiy reunions or weddings. Some couples opt not to invite friends' children to their weddings, however the downside to that is that often some of those parents can't or don't want to attend the ceremony and celebration without them. On the other hand maybe you do wish to have little ones at your wedding but at the same time want your friends and family to be able to relax and enjoy the event. Here are some top tips to make a family friendly wedding, your guests will thank you for it!
Colouring pencils and pictures to colour in
If you have ever eaten at a restaurant with children, then you will know just how far a packet of crayons and some paper can go. You can buy packs of colours and print of your own black and white pictures, for older children and teens, Mandalas are great!
Bubbles
You can buy bubbles in bulk on Amazon and they are a huge hit with children of all ages. They don't stain their clothes or make too much mess but are something fun for them to do. Kids blowing bubbles also make great photos!
Bouncy castle with monitors
Here in Spain most bouncy castles come with monitors who supervise the children and make sure they don't go too crazy. You might not want a big, colourful castle in the middle of your wedding celebration, but that doesn't necessarily have to be the case. I had an outdoor wedding and the bouncy castle was in a separate area, I promise you I didn't even see it throughout the whole celebration and it wasn't in any of my wedding photos
Childcare from a local childcare provider
The thing I love about Spain is how cheap the childcare is! Many nursery school or after school clubs offer wedding packages with activities and childcare. They offer a creche like service in a separate area to the celebration, it's an ideal option if you were originally considering a wedding with only adult guests. Nursery School, Guarderia Mafalda, even brings matresses with them too, so that when the children are ready they can get tham to sleep. There's nothing worse than over tired children slumped over chairs.
A snug or area for children to lie down
On the other hand if you are planning to have a wedding with more of a family feel to it and want little ones involved in the celebrations an area in a corner out of the way of the dancefloor makes a massive difference. When the children get tired of dancing and celebrating they can lie down comfortably and sleep or watch something on their ipads. There's nothing worse than overtired children slumped over chairs.
A magician or entertainer
I say a magician because I'm not keen on clowns! But really any form of entertainment, magic shows, puppet shows juggling… can keep children entertained for an hour or two, happy children means happy parents! Some of your bigger guests might apreciate the entertainment too! Gig Heaven has a list entertainers available worldwide.
Your celebrant in Spain
If you are considering a destination wedding, Spain is a fantastic option with its amazing weather and beautiful venues. I'm originally from the UK and offer personalised traditional or alternative wedding ceremonies in Spain. I officiate weddings in the Andalusia area of Seville, Jerez, Cadiz and Malaga.
Featured image: Amber Varghese Photography
Welcome
Congratulations on your engagement!
Hi! I'm Sophie an expert at creating creative, bespoke and truly personalised Billingual Wedding Ceremonies in Spain that are all about you as a couple! I specialise in bilingual weddings, outdoor weddings and weddings with symbolic rituals.
I'm based in Southern Spain whether you would like a beach wedding at sunset with the breeze on your skin, an intimitate wedding in an authentic Spanish hacienda or a stylish, luxury hotel wedding I will listen carefully to your ideas and wishes and with creativity and passion craft you an unforgetable ceremony to start your forever!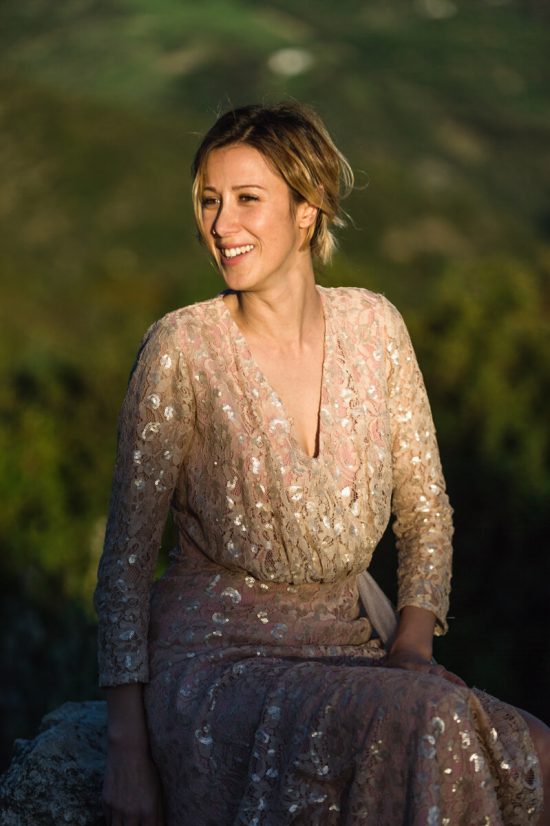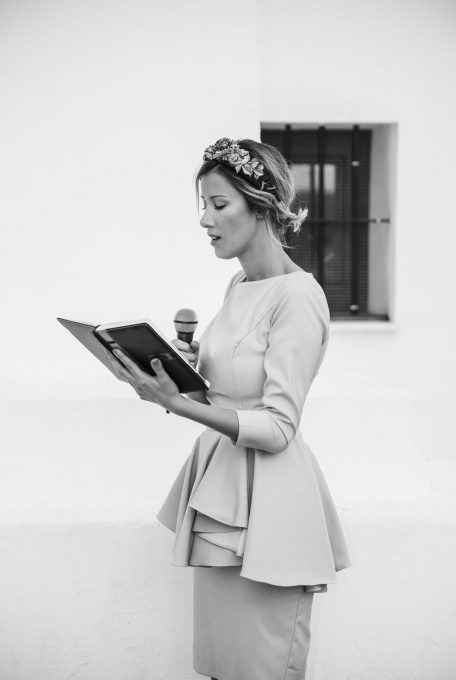 Booking & Availability
NOW BOOKING FOR 2021 & 2022!
If you are considering me for your day or would like to find out more about my work, then please get in touch as I would love to hear your plans!
MY STYLE & APPROACH
I like to craft each ceremony in an authentic, organic way and ensure that they are always beautifully presented, including the little details that will make your wedding so unique and personal to you.