HEY, I'M EVÓRA!
I'm a trend setter, an adventurer, a coffee lover and a photographer! I love experiments and personal projects. Finding new perspectives and breathing in new life into old boring scenes is what inspires and gets me excited! If you call yourself a creative, proudly wear that title, be memorable, inspire others and always be ahead of the crowd! Be Evóra!
WEDDING INSPIRATION
5 Spanish touches for your wedding
ADVICE FROM
Firstly, Congratulations! If you are reading this and soon to be wed, I'm so excited for you. Spain is a fantastic wedding destination, if you are looking for some Spanish wedding touches then read on!
1. Jamon
A professional ham cutter in Spain can add elegance to your Spanish wedding celebration and is a show in itself for your guests. I witnessed Fran martinez, an expert cortador de jamon at one of my recent weddings and the guests watched on fascinated as he cut the country's much loved Iberian ham with his long, sword like, knife. It can be displayed beautifully on the table in front of the ham cutter or handed out by waiters as an aperitif.
2. Flamenco dancers and horses
A couple of years ago at an outdoor wedding I witnessed some friends of the bride and groom surprise them and their guests with a dancing horse and flamenco dancer from El Picadero Morillo. I must say that I was just as blown away as all the guests, several of whom teared up with emotion. Andalusian, or otherwise known as, Pura Raza Española horses are extremely beautiful and intelligent and watching them perform alongside a passionate flamenco dancer is just magical. Definitely an option if you want an unforgettable wedding for your guests.
3. Sangria
Jugs of the typical punch made up of red wine and fruit can be offered to your guests post or pre ceremony to add a fun vibe to your Spanish wedding. It's one of the most popular drinks in Spain, often served in bars, pubs and festivities, and a great fruity addition to your wedding in Spain.
4. Live Flamenco Music
A flamenco singer or Spanish guitarist definitely sets a Spanish ambiance. You may not want flamenco music for your whole wedding celebration but could opt to have it throughout your ceremony, meal or for an hour to start the wedding celebration off with a bang.
5. The 13 Gold Coins Ceremony
In this Spanish tradition known as, "arras," the groom gives the bride thirteen gold coins to the bride which symbolise his willingness to support her and look after her forever. Although perhaps a little outdated, the offering can be a sweet souvenir for you and can be presented in a beautiful box or little bag. Traditionally, the godmother would give the coins to the priest who would bless them and then hand them to the groom, who would then pour them into the brides cupped hands. As a celebrant, I can think of many ways to incorporate this into your ceremony!
Your Wedding Officiant, Celebrant in Spain
Originally from the UK, I'm a celebrant/wedding officiator based in Andalusia. If you are considering getting married in Spain, I offer beautiful personalised ceremonies in Southern Spain.
Who am I?
Congratulations on your engagement!
Hi! I'm Sophie an expert at creating creative, bespoke and truly personalised Billingual Wedding Ceremonies in Spain that are all about you as a couple! I specialise in bilingual weddings, outdoor weddings and weddings with symbolic rituals.
I'm based in Southern Spain whether you would like a beach wedding at sunset with the breeze on your skin, an intimitate wedding in an authentic Spanish hacienda or a stylish, luxury hotel wedding I will listen carefully to your ideas and wishes and with creativity and passion craft you an unforgetable ceremony to start your forever!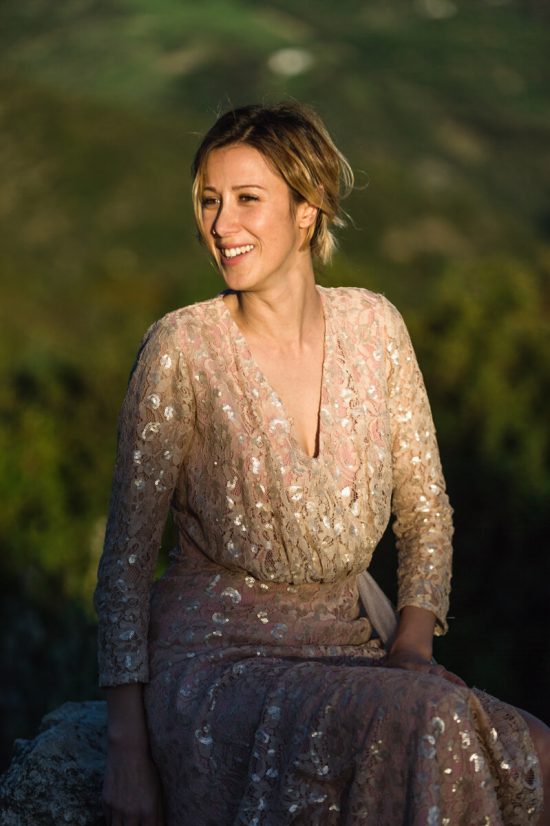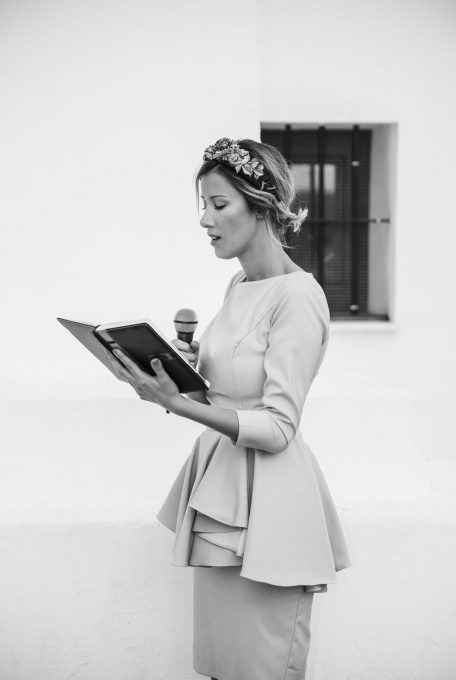 Booking & Availability
NOW BOOKING FOR 2021 & 2022!
If you are considering me for your day or would like to find out more about my work, then please get in touch as I would love to hear your plans!
MY STYLE & APPROACH
I like to craft each ceremony in an authentic, organic way and ensure that they are always beautifully presented, including the little details that will make your wedding so unique and personal to you.