HEY, I'M EVÓRA!
I'm a trend setter, an adventurer, a coffee lover and a photographer! I love experiments and personal projects. Finding new perspectives and breathing in new life into old boring scenes is what inspires and gets me excited! If you call yourself a creative, proudly wear that title, be memorable, inspire others and always be ahead of the crowd! Be Evóra!
WEDDING INSPIRATION
6 Reasons to marry in winter!
ADVICE FROM
Reasons to have a winter wedding
In this blog post i'm going to name the biggest reasons to have a winter wedding. However, I must admit that I did get married in SPAIN in the middle of August, but as a celebrant i've witnessed so many beautiful winter weddings and in short I've fallen for them! They are becoming more and more popular amongst couples and here are some reasons why:
Your dream venue
Firstly, because it's off peak season, consecuently prices are lower and there's an increase in availability. So with a winter wedding, you'll have a long list of venues to choose from and for instance you'll be able to consider your dream venue. Furthermore, if you are having a Spain wedding, then there are endless stately homes, rustic farm houses and haciendas to choose from with big open fireplaces, so you'll be spoilt for choice. If you want some Spain venue ideas then click here.
Forget the sweat
Secondly, say goodbye to the heat. For instance, I felt I had to have an updo hairstyle because I was terrified I'd get too sweaty. However, with a winter wedding you can for example wear a veil or leave those long locks flowing. Similarly, one of my main concerns for guests and the bride and groom in the summer is that importantly they will have enough shade, especially here in Spain where temperatures soar.
Weather worries
Furthermore, having an indoor wedding means you don't have to worry about the weather! For example, sudden rain or an unbearable heatwave. So, this means one less big thing to worry about! However, you don't have to miss out on some sunshine because prices to tropical destinations will be lower outside the school summer holidays, so, you can head off to a warmer climate for your honeymoon.
More guests
Thirdly, your guests won't have other overlapping weddings to go to and above all won't be away on their summer holiday. In addition, there will be more and cheaper accommodation options available for them and during the winter months your guests will have attended less weddings, so as a result, they'll definitely be less likely to bail on you and will be looking forward to a good party!
Decor
Then there's my favourite part, decor! When I think winter weddings, textures; faux fur, tartan and velvet spring to my mind and I picture burgundy, deep greens and sparkles. So, imagine an afternoon wedding and evening celebration lit up with candles along with the scent of mulled wine in the air.
Dresscode
Furthermore, in summer the heat can result in a more relaxed and laid back dresscode. However, with a winter wedding your guests will be comfortable in heavier clothing, so you can have all your guests elegantly suited up and can party the night away in style. In addition you can explore lot's of stunning long sleeved dresses, for example, I love gatsby style attire!
A cosy ambience
Moreover, if it's Christmas then you may not even need to decorate much because the venue will more than likely already be festive! You can have for example hot chocolate stations where your guests can be welcomed with a warm drink, mulled wine and lots of candles which will result in a cosy ambience.
Gifts
In addition, you can offer  your guests comforting gifts they will really appreciate for example blankets and little bottles of baileys or whiskey. Similarly, if you are having children at your wedding, then you can create a snug area for when they get tired, after all there's nothing worse than tired kids slumped over chairs. If you want more tips on a child friendly wedding then click here to read more.
A stunning ceremony
Finally, if you do opt for an indoor ceremony, then you can certainly make it really beautiful and romantic. For example, you can marry your loved one surrounded by candle light, the smell of incense and spices, winter flowers, deep greens and berries. In addition, if you are far enough north, then you could be lucky enough to have a stunning, snowy white outdoor wedding ceremony! 
A celebrant
To sum up, the advantage of having a celebrant led ceremony is that consequently they can craft you a unique, personalised ceremony which can importantly be performed just about anywhere too. Subsequently you can have your ceremony at your venue. If you want to learn more, then click here. Furthermore, if you want a celtic feel to your wedding, then you could certainly add handfasting with beautiful ribbons to your ceremony!
Who am I?
Congratulations on your engagement!
Hi! I'm Sophie an expert at creating creative, bespoke and truly personalised Billingual Wedding Ceremonies in Spain that are all about you as a couple! I specialise in bilingual weddings, outdoor weddings and weddings with symbolic rituals.
I'm based in Southern Spain whether you would like a beach wedding at sunset with the breeze on your skin, an intimitate wedding in an authentic Spanish hacienda or a stylish, luxury hotel wedding I will listen carefully to your ideas and wishes and with creativity and passion craft you an unforgetable ceremony to start your forever!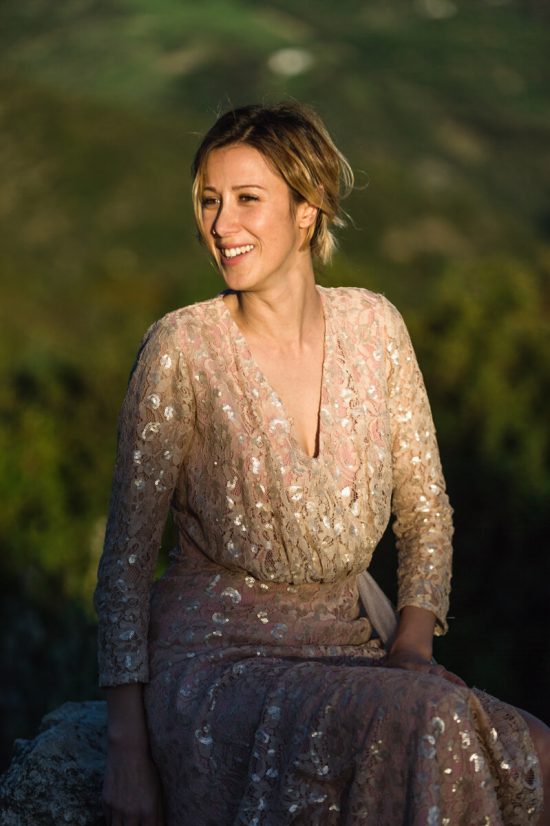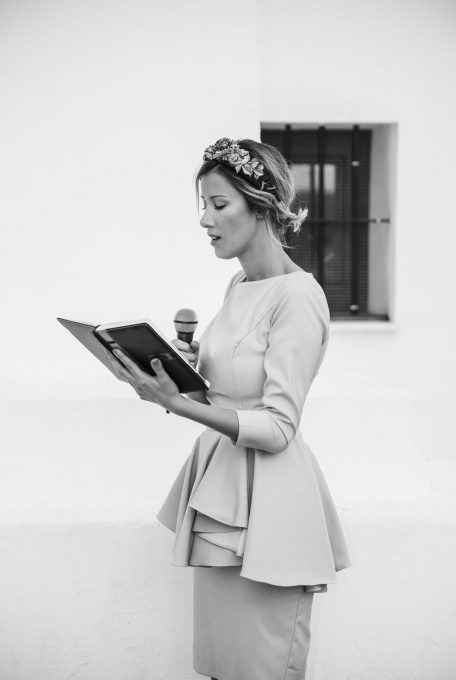 Booking & Availability
NOW BOOKING FOR 2021 & 2022!
If you are considering me for your day or would like to find out more about my work, then please get in touch as I would love to hear your plans!
MY STYLE & APPROACH
I like to craft each ceremony in an authentic, organic way and ensure that they are always beautifully presented, including the little details that will make your wedding so unique and personal to you.