HEY, I'M EVÓRA!
I'm a trend setter, an adventurer, a coffee lover and a photographer! I love experiments and personal projects. Finding new perspectives and breathing in new life into old boring scenes is what inspires and gets me excited! If you call yourself a creative, proudly wear that title, be memorable, inspire others and always be ahead of the crowd! Be Evóra!
10 TEN PLACES TO GET MARRIED IN SPAIN
Spain weddings
Advice from
In this blog, I share my tips on where to get married in Spain. I'm a celebrant in Spain and therefore, perform many ceremonies in beautiful places and venues around Southern Spain. So if you want my TOP 10 wedding venue ideas then read on:
A beach wedding
Firstly, Beach weddings are often the first thing people think of when you mention a wedding in Spain. This is because Spain has 5000km of beautiful beaches to choose from! Moreover you can literally have your wedding on the sand if you want, in addition, just imagine how amazing your wedding photographs at sunset could be. Click here for tips on how to have the perfect beach wedding.
Easy to organise if you are eloping…
If you are having guests then make sure your wedding celebrant has a good sound system so everyone can hear the ceremony clearly. Furthermore, if you choose to marry at midday then ensure your guests have plenty of shade and that importantly you get permission first. A heads up – Cadiz has amazing beaches that look like the Caribbean (Bolonia is often named as the most beautiful beach in the world). 
A town square
Secondly, Spain has so many picturesque town squares to choose from. For instance, "Los pueblos blancos," (The white villages). What's more, you can often get permission from most towns to have your ceremony in its public areas because after all a wedding is always great for local businesses!
A hacienda or finca
Thirdly, fincas or haciendas are really popular right now because they are beautiful. They are traditional Spanish farmhouses or country estates which have often been done up and rented out for events. So, if you want an authentic Spanish wedding that your guests won't forget in a hurry, then this is a great option. If you want to add some Spanish touches to your wedding then click here.
A hotel
Next, Spain has a wide range of hotels to choose from and ranging from modern to traditional with Spanish courtyards and orange trees. Moreover, you can find one to suit your budget because there are many offering basic packages and others that cater to luxury high end weddings.
An olive grove
When I recently visited a beautiful wedding venue in the town of Ronda (in Malaga) offering weddings in their olive groves, I was taken aback. It has a big country house looking over its land and its products are included in the menus. Therefore, it's certainly a great option if you are looking for a cultural experience, love the countryside and importantly are partial to olives!
A mountain wedding
Spain is one of my favourite wedding destinations because of its breath-taking mountain. As a result of living here, I know many hidden spots that would blow your mind. So, if you are interested in a mountain wedding then click here to see this elopement I officiated in Ubrique, Cadiz…stunning right? 
A historical city wedding
 Then, there are so many cities to choose from. For instance, some of my favourite cities for conducting my wedding ceremonies in Southern Spain are; Jerez, Seville, Granada, Cadiz and Málaga. They are popular wedding destinations because they each have beautiful architecture and their own unique character. Each city certainly offers you and your guests a historical touch and importantly a real taste of Spanish culture, in addition to lots of things to do whilst on your trip.
A sea view wedding
Although beach weddings are great, not everyone however likes getting sandy! Furthermore, Spain has many courtyards and venues where you can celebrate your wedding whilst admiring the sea views! Moreover, you can find lots of lovely villas or hotels for you and your guests on the coast. If you want a summer wedding then click here for my top tips to keep your guests comfortable.
A forest wedding
Besides mountains and beaches, Spain also has many surprisingly green and lush areas considering how hot and sunny it gets throughout the summer. So, if you are a romantic, then a fairy tale forest wedding could be right up your street. In addition, this option offers you and your guests plenty of shade if you are planning a summer wedding.
A villa
Finally, this is a great option if you are having an intimate wedding for your close friends and family, because it's a practical and easy option to have everyone at the same place! In Spain there are loads to choose from, so how about a poolside ceremony?
What next?
If you want to know more then read my step by step guide to getting married in Spain.
Image : Amber Varghese Photography
Welcome
Congratulations on your engagement!
Hi! I'm Sophie an expert at creating creative, bespoke and truly personalised Billingual Wedding Ceremonies in Spain that are all about you as a couple! I specialise in bilingual weddings, outdoor weddings and weddings with symbolic rituals.
I'm based in Southern Spain whether you would like a beach wedding at sunset with the breeze on your skin, an intimitate wedding in an authentic Spanish hacienda or a stylish, luxury hotel wedding I will listen carefully to your ideas and wishes and with creativity and passion craft you an unforgetable ceremony to start your forever!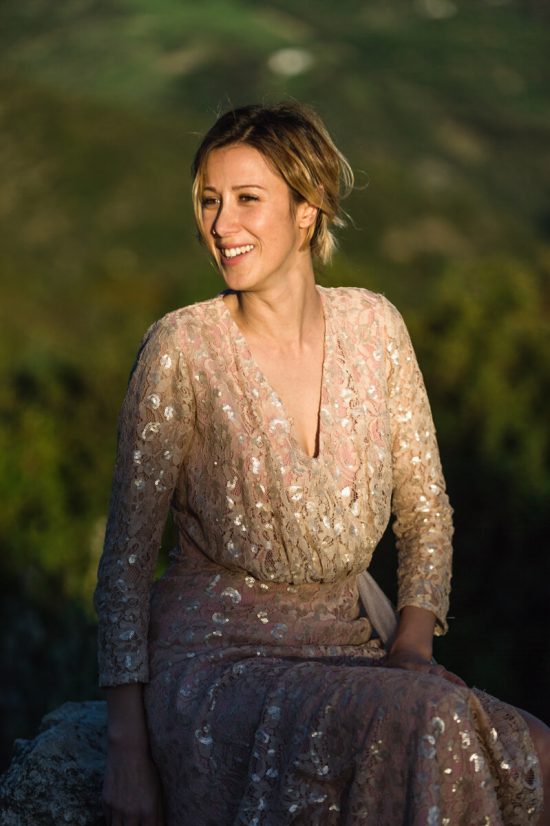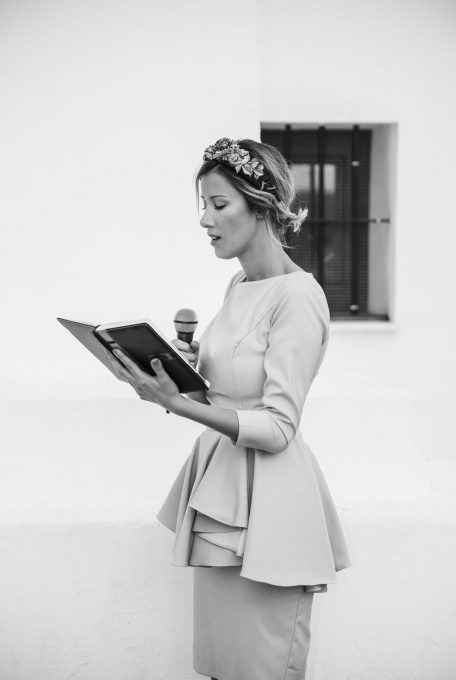 Booking & Availability
NOW BOOKING FOR 2021 & 2022!
If you are considering me for your day or would like to find out more about my work, then please get in touch as I would love to hear your plans!
MY STYLE & APPROACH
I like to craft each ceremony in an authentic, organic way and ensure that they are always beautifully presented, including the little details that will make your wedding so unique and personal to you.