HEY, I'M EVÓRA!
I'm a trend setter, an adventurer, a coffee lover and a photographer! I love experiments and personal projects. Finding new perspectives and breathing in new life into old boring scenes is what inspires and gets me excited! If you call yourself a creative, proudly wear that title, be memorable, inspire others and always be ahead of the crowd! Be Evóra!
WEDDING ADVICE
What every photographer wish you knew
Now this lady is without a doubt one of my favourite wedding photographers. Amber Varghese from Love N' Roses, whose work is published in Vogue and Rock n Roll Bride, never fails to produce absolutely stunning photos. I can't tell you how lucky and blessed I feel to have had her photograph my own wedding!!! In the following interview she gives her honest truth on where we often go wrong and what we can do to get the breathtaking wedding photos we all want! 
What do you wish all brides and grooms knew?
I just wish people would understand the actual meaning of their wedding (it's the celebration of two people and their love) and ENJOY their own day that they've planned for for so long. It is very easy to get caught up in stressful situations or to start worrying about guests etc., but I always tell my couples that the day is all about them- everything else will fall into place, so just let your hair down and enjoy every minute!
What would be your advice to them for the day of the wedding?
My advice would be laugh, dance and get as many pictures as you can of the special day. 
What makes your job easier on the day and helps you get the best photos?
From the photographers point of view; if our couples cooperate and trust in us- we will always deliver the best results. But before you book your photographer, you must love their work and just go with it. At Love N' Roses, we do pay a lot of attention to detail when it comes to our preparation/ photographic plan for the day. We always create one for our couples so that they are aware of what we will photograph literally minute by minute. Once everything is planned it is easier to make sure no details big or small are missed. I always advise to meet the photographer beforehand as well. It could be over a coffee or via Skype or Face Time. Get to know them as I'm sure they would like to get to know you and your story too.
What should you always ask a photographer before hiring them?
Always ask to see their terms and conditions, discuss the deposit which would secure your date. I would advise you to discuss or ask about any additional costs that may not have been mentioned in advance such as travel costs/meal for the day etc. Also knowing how many images will be delivered to you would be helpful as well as the date of when it will all be ready for you. Discuss whether the images will only be given in colour or if in black and white is an option too. My advice for a bigger weddings- make sure you always let the photographer know how many guests are invited. If it's a bigger wedding, I would recommend two photographers working together.
Do you have any advice for choosing a good wedding photographer?
Choosing a good photographer is as important as choosing your wedding dress. Always look through their portfolio and as I mentioned above try to meet them in person to get a better feel about their ideas and work style.
What's your advice for pre wedding/engagement shoots?
Engagement shoots are my favourite way to meet the couples. It is also an informal and fun way to get an insight into how your photographer works and maybe to remove that camera fear before the wedding day. It is an amazing opportunity to get some more relaxed photos together!
As a celebrant in Spain, I get to see so many stunning photos every day from so many beautiful couples. Spain is definitely a beautiful country to get married in with its mountains, lakes and beaches (so many landscapes to choose from!) If you are thinking about getting married in Spain, I can create a beautiful and personalized ceremony for you and your loved one with the option of hand fasting, union sand ceremony and other marital rituals that I must say make AMAZING images to capture!
Welcome
Congratulations on your engagement!
Hi! I'm Sophie an expert at creating creative, bespoke and truly personalised Billingual Wedding Ceremonies in Spain that are all about you as a couple! I specialise in bilingual weddings, outdoor weddings and weddings with symbolic rituals.
I'm based in Southern Spain whether you would like a beach wedding at sunset with the breeze on your skin, an intimitate wedding in an authentic Spanish hacienda or a stylish, luxury hotel wedding I will listen carefully to your ideas and wishes and with creativity and passion craft you an unforgetable ceremony to start your forever!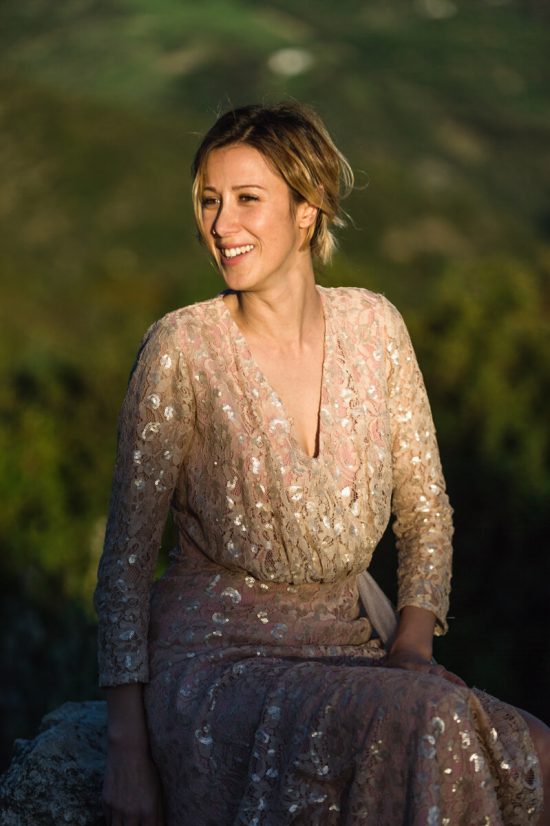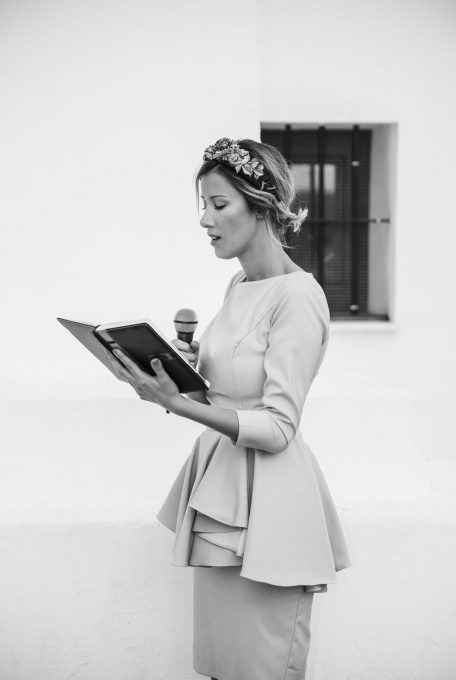 Booking & Availability
NOW BOOKING FOR 2021 & 2022!
If you are considering me for your day or would like to find out more about my work, then please get in touch as I would love to hear your plans!
MY STYLE & APPROACH
I like to craft each ceremony in an authentic, organic way and ensure that they are always beautifully presented, including the little details that will make your wedding so unique and personal to you.