HEY, I'M EVÓRA!
I'm a trend setter, an adventurer, a coffee lover and a photographer! I love experiments and personal projects. Finding new perspectives and breathing in new life into old boring scenes is what inspires and gets me excited! If you call yourself a creative, proudly wear that title, be memorable, inspire others and always be ahead of the crowd! Be Evóra!
Symbolic Rituals
Why I fell in love with handfasting
Written by
In this blog I share with you why I love handfastings so much. I still remember my celebrant suggesting hand fasting to me and I having no idea what it was. However, minutes later, my love story with hand fasting began. Furthermore, I truly believe that my own handfasting ceremony is what led me to become celebrant. So here's why…
It's different 
Firstly, it sure is different! I was looking for something alternative because I didn't want a traditional wedding. Because of my handfasting, my ceremony was unique and special. In addition, my guests were fascinated by it, because they had only ever attended traditional ceremonies. Above all, the colours, readings and binding of our hands made my wedding ceremony a very memorable one!
History
Secondly, I like the history handfasting has. It's an ancient marital practice with lots of Celtic connections and variations. Moreover, its long history adds to its romantic feel
For instance,
Do you remember William Wallace's wedding scene in the film Braveheart? He uses a strip of his quilt to marry Murron, and surrounded by trees, he declares his love to her, "I will love you my whole life; you and no other forever." Moreover, Prince William and the Duchess of Cambridge had a hand fasting in their wedding ceremony too!! 
It's beautiful
Thirdly, I love handfastings because they are also beautiful for guests to witness and subsequently make stunning imagery for wedding photos or footage. I often look back at my wedding pics!
Meaningful ceremonies
My ceremony was so meaningful because of our handfasting. We used coloured ribbons to bind our hands together and each one had a special meaning. Furthermore, you can use almost anything, for example strips of sentimental cord, or rope, or for instance ribbons with special colours.
You can involve your children or guests
Finally, it's a fantastic option for blended familes because you can have family members or friends participate. For example, I have two step daughters and we wanted them to feel involved in the wedding and be part of the ceremony,
so this is how we did it;
Elena placed the ribbons over our hands whilst Natalia read out what each colour represented in our marriage. It was such a special moment for our family and therefore, very emotional for us and our loved ones watching. 
Symbolic rituals
If you  want more ideas for an alternative ceremony, then pop over to my symbolic rituals page here or check out my blog on sand ceremonies.
Featured image: Amber Varghese Photography
Welcome
Congratulations on your engagement!
Hi! I'm Sophie an expert at creating creative, bespoke and truly personalised Billingual Wedding Ceremonies in Spain that are all about you as a couple! I specialise in bilingual weddings, outdoor weddings and weddings with symbolic rituals.
I'm based in Southern Spain whether you would like a beach wedding at sunset with the breeze on your skin, an intimitate wedding in an authentic Spanish hacienda or a stylish, luxury hotel wedding I will listen carefully to your ideas and wishes and with creativity and passion craft you an unforgetable ceremony to start your forever!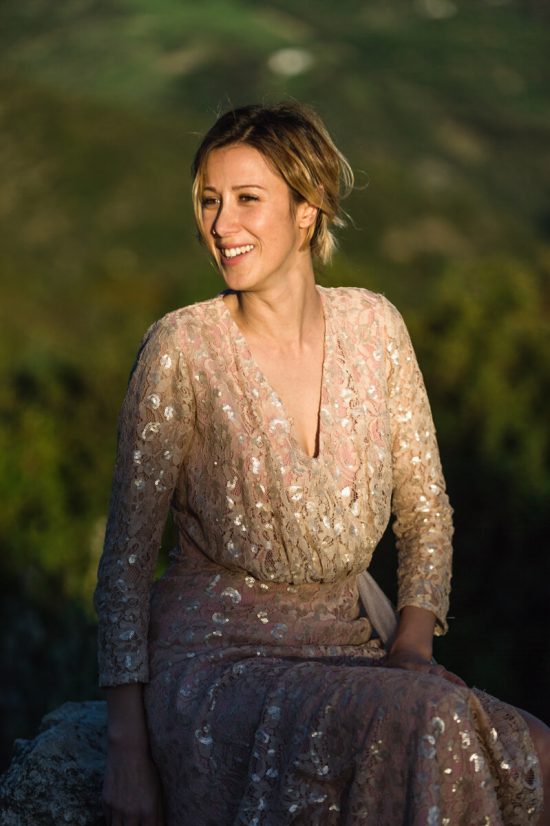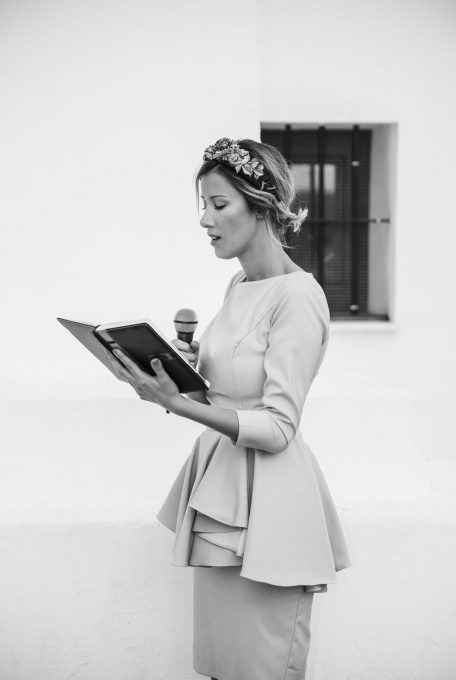 Booking & Availability
NOW BOOKING FOR 2021 & 2022!
If you are considering me for your day or would like to find out more about my work, then please get in touch as I would love to hear your plans!
MY STYLE & APPROACH
I like to craft each ceremony in an authentic, organic way and ensure that they are always beautifully presented, including the little details that will make your wedding so unique and personal to you.