HEY, I'M EVÓRA!
I'm a trend setter, an adventurer, a coffee lover and a photographer! I love experiments and personal projects. Finding new perspectives and breathing in new life into old boring scenes is what inspires and gets me excited! If you call yourself a creative, proudly wear that title, be memorable, inspire others and always be ahead of the crowd! Be Evóra!
What is
a sand ceremony?
Written by
Sand Ceremony rituals
In this blog, I'm going to explain what a sand ceremony is and why they are a great addition to your wedding ceremony. You can include a sand ceremony in many different types of celebrations, for example weddings, vow renewals, elopements and baby namings. If you are looking for a unique ceremony then read on!
What happens? 
Firstly, you choose different colours of sand, that represent you and your partner or your family members. Then, they are poured together symbolizing the entwining of your lives into one. Secondly, the sand symbolize everything that you and your partner have been or will become in the future. Furthermore, the blending of the sand represents the union not only of you but of your friends and families too. Once the coloured sand is poured into the unity vase, it can never be separated back into their vases, therefore they are forever entwined just as the lives and loves of you and your partner/family.
Loved ones
In addition, with a sand ceremony your children and loved ones can participate in your ceremony and as a result feel involved in your special day. If you have children you would like to involve in your ceremony, then they can pour coloured sand that represents themselves or for you and your partner!
Colours and glass
Finally, the great thing about sand ceremonies is that you can choose two colours that you love or feel represent yourselves or you can combine them with the colour scheme of your wedding. In addition, you also have endless options when it comes to choosing the glass bottles, jugs or mason jars that hold the sand. Furthermore, if you want, then you can even leave a small amount of sand in your containers to show that even though you are united, you remain individuals.
Celebrant led ceremonies 
A wedding celebrant can carry out other symbolic rituals too, for example handfastings. If you would like to learn more about the symbolic rituals I offer, then click here.
Welcome
Congratulations on your engagement!
Hi! I'm Sophie an expert at creating creative, bespoke and truly personalised Billingual Wedding Ceremonies in Spain that are all about you as a couple! I specialise in bilingual weddings, outdoor weddings and weddings with symbolic rituals.
I'm based in Southern Spain whether you would like a beach wedding at sunset with the breeze on your skin, an intimitate wedding in an authentic Spanish hacienda or a stylish, luxury hotel wedding I will listen carefully to your ideas and wishes and with creativity and passion craft you an unforgetable ceremony to start your forever!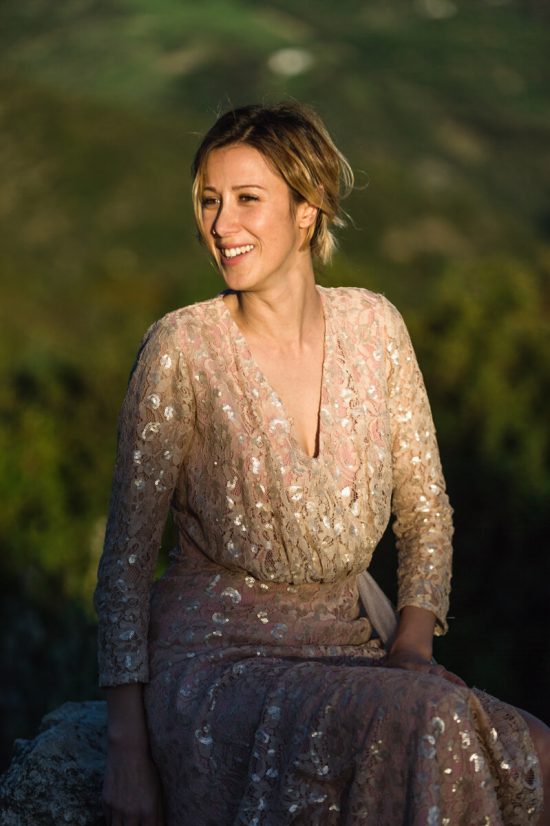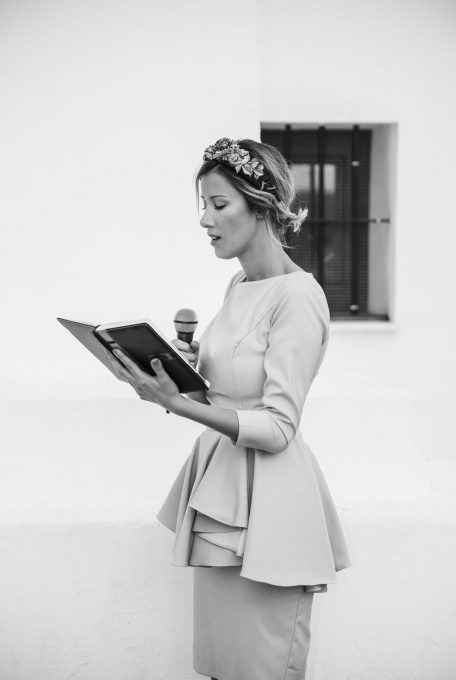 Booking & Availability
NOW BOOKING FOR 2021 & 2022!
If you are considering me for your day or would like to find out more about my work, then please get in touch as I would love to hear your plans!
MY STYLE & APPROACH
I like to craft each ceremony in an authentic, organic way and ensure that they are always beautifully presented, including the little details that will make your wedding so unique and personal to you.