HEY, I'M EVÓRA!
I'm a trend setter, an adventurer, a coffee lover and a photographer! I love experiments and personal projects. Finding new perspectives and breathing in new life into old boring scenes is what inspires and gets me excited! If you call yourself a creative, proudly wear that title, be memorable, inspire others and always be ahead of the crowd! Be Evóra!
Guide to
getting married in Spain
Written by
In this blog, I give you top advice for getting married in Spain. I celebrated my own wedding in Spain and officiate lots of weddings here every year, so have lots of tips. If you are planning to have a destination wedding, then read on!
Destinations
Firstly, Spain has many beautiful provinces with their own distinct character to choose from and you need to narrow down the area you would like to get married in. But before make any decisions on wedding venues and hotels, you need to research where the nearest airports are located and what flight connections they offer your guests. Moreover, you can find out the connections by going on the airport websites. Then, look at the airline companies and flight prices, because you need a destination that your guests can afford to travel to.
Venues in Spain
Secondly, you need to choose your venue. Spain certainly offers many different types of weddings, for example mountain weddings, beach weddings or authentic Spanish weddings at cortijos. If you need ideas, then read my blog post on where to get married in Spain.
Accommodation
Then, if you are having your wedding in a small town, check what guest capacity its hotel(s) have or where the nearest city with more options would be. If possible, have all your guests at the same hotel and if the hotel has for instance an airport shuttle then that is a huge plus! In addition, you can arrange a coach to collect all your guests from the hotel and bring them to the venue.
If opt for a small town which doesn't have a hotel to cater to all your guests, then email them the different accommodation options, so they can book their accommodation close to a set pickup point.
Venue and Planning
Furthermore, if you don't speak Spanish, then I highly recommend choosing a venue which offers a wedding planning service and if it doesn't then hire a wedding planner who is importantly fluent in English and Spanish. TRUST ME this will save you money, tons of stress and time in the long run!
For your wedding you will need a long list of services to be contracted and coordinated, for example, catering, flowers, music, décor, furniture, ceremony, photography. In short, only go with recommended planners who have lots of positive reviews and who can communicate in English! However, if you are unsure if you need read my blog post on wedding planners.
Pre Wedding Visits
After, you need to plan and prepare to visit your wedding destination at least a couple of times before the wedding to organise for instance, for food tasting, hair and makeup trials, visiting the venue and choosing decor.
Wedding Celebrant
Moreover, you will need to register your marriage in a registry office before or after your wedding ceremony in Spain. The legal part will have to be taken care of back home but the good news is that you can have a beautiful celebrant led ceremony anywhere you like, by a pool or on a mountain!
Check out my celebrant page to read more on celebrants or read about unity sand ceremonies or beautiful hand fasting.
Weather
If you think that you or your guests won't cope with the summer heat, then you could consider a Spring or Autumn wedding when temperatures are in the 20s, but you can still enjoy blue skies. However, if your heart is set on a summer wedding, then make sure your ceremony and venue for the celebration provides enough shade for everyone.
Furthermore, the hottest time of day is between 2.00pm and 5.00pm, so Spain comes to a standstill in the afternoons. If you are planning a summer wedding then read my top tips here!
Children
If you are thinking of having an adult only wedding, then keep in mind it is a lot easier at home, than having one abroad. For instance, for some of your guests leaving their children for a few days to fly out to Spain is out of the question. So, before sending out your invites, read my blog on child friendly weddings in Spain and its childcare options, because it could save you losing guests!
Invitations
Finally, and importantly you MUST give your guests enough notice, in other words, so they can make the necessary arrangements to attend. Even if you haven't decided on the venue yet, you should still let your guests know your plans to marry abroad and send them a, "save the date," invitation with more information to follow.
Welcome
Congratulations on your engagement!
Hi! I'm Sophie an expert at creating creative, bespoke and truly personalised Billingual Wedding Ceremonies in Spain that are all about you as a couple! I specialise in bilingual weddings, outdoor weddings and weddings with symbolic rituals.
I'm based in Southern Spain whether you would like a beach wedding at sunset with the breeze on your skin, an intimitate wedding in an authentic Spanish hacienda or a stylish, luxury hotel wedding I will listen carefully to your ideas and wishes and with creativity and passion craft you an unforgetable ceremony to start your forever!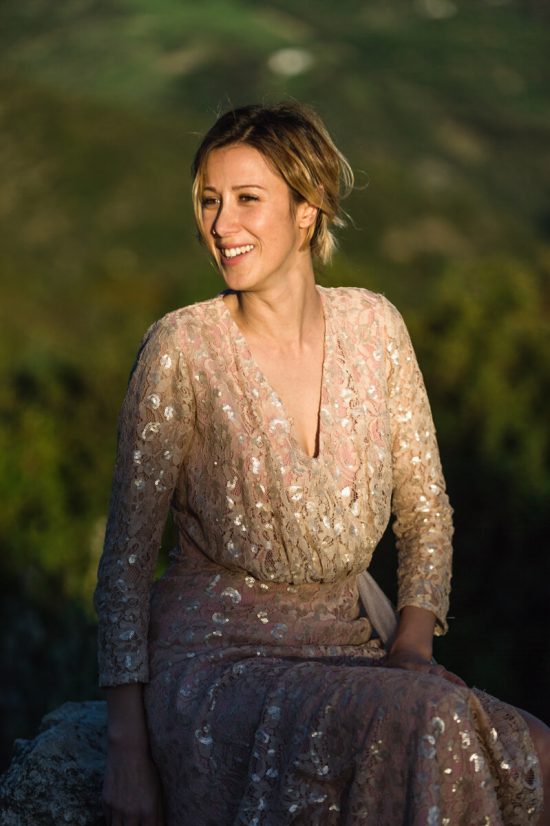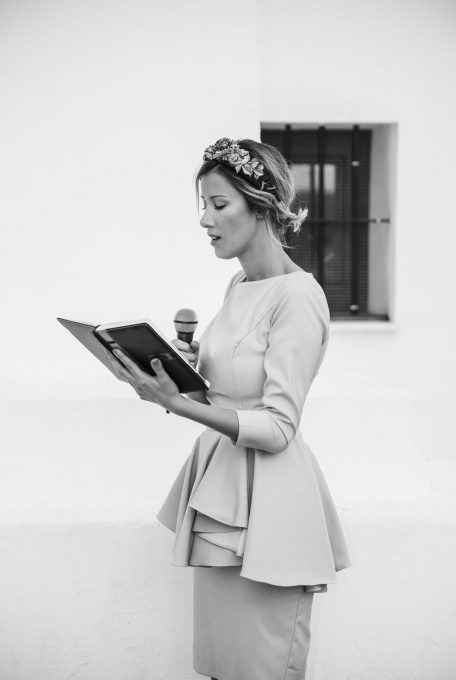 Booking & Availability
NOW BOOKING FOR 2021 & 2022!
If you are considering me for your day or would like to find out more about my work, then please get in touch as I would love to hear your plans!
MY STYLE & APPROACH
I like to craft each ceremony in an authentic, organic way and ensure that they are always beautifully presented, including the little details that will make your wedding so unique and personal to you.